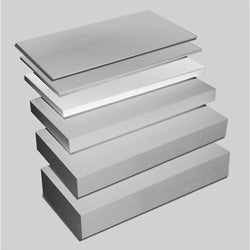 WOO
WOODLAND SCENICS FOAM SHEET 1" (Part # ST1424)
---
No expensive power tools, complicated calculations or dusty mess
No experience necessary
Each piece is 12" wide x 24" long
Use Foam Sheets to create flat areas for towns. You can also use them for tunnels, contour supports and layout bases. Build supports from scrap foam to elevate the Foam Sheets and attach with Low Temp Foam Glue (WOOST1446) or Foam Tack Glue (WOOST1444).
Subterrain Lightweight Layout System®
Woodland Scenics has simplified the process. Build a layout fast and easy. SubTerrain is the most innovative foam system for building model train layouts. The revolutionary, high-density foam components of the SubTerrain System are extremely lightweight and easy to use. They require no expensive power tools, there is no dusty mess, no complicated calculations required and most importantly, no experience is necessary.
---
Share this Product