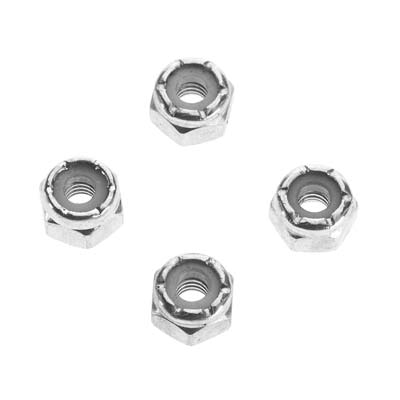 GPM
NYLON INSERT LOCKNUT 8-32 (4) (Part # GPMQ3348)
---
These are Great Planes' 8-32 Nylon Insert Lock Nuts.

FEATURES: Metal construction with zinc plating to prevent rust from oxidizing
on parts.
Cream colored nylon inserts
Comes in a Parts-Pak clear plastic box with resealable lid
One year quality guarantee

INCLUDES: (4) Lock Nuts

REQUIRES: 11/32" Wrench

SPECS: Thread Size: 8-32
KPM 11/02/93
ir/jl
kr3/18/03

BOX DIMENSIONS: 1.75" W. X .50" H. X 3.63" L.
BOX WEIGHT: .02 LBS.
---
Share this Product