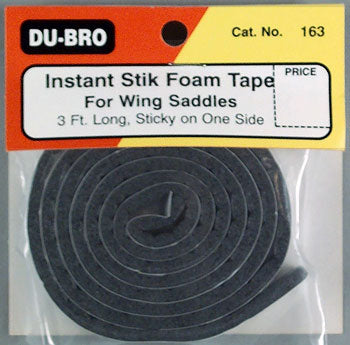 DUB
FOAM TAPE (Part # DUB163)
---
This high-quality foam tape is super sticky on one side. Made to cut down on
vibration it's ideal for cushioning and sealing the gap on wing saddles. Each
roll is 3/8" wide x 1/8" thick x 3 feet long.
NMH 3-19-92

BOX DIMENSIONS: 3.25" W. X .50" H. X 3.25" L.
BOX WEIGHT: .02 LBS.
---
Share this Product