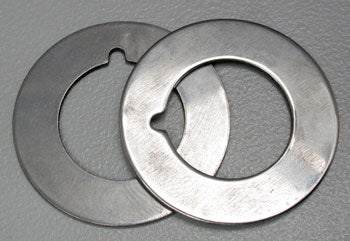 Traxxas (TRA)
Notched Slipper/ Differential Ring (Part # TRA4622)
---
These are the replacement slipper and differential rings for the Traxxas kits  
that have slipper clutches and ball diffs (Rad 2, Hawk 2, TRX-1 and Blue       
Eagles).  They are metal rings with a notch in them and are installed on either
side the differential gear or the spur gear.                                   
                                                                               
PACKAGE INCLUDES:  Two notched rings                                           
                                                                1-25-94/eke    
 
BOX DIMENSIONS:    3.13" W. X    .25" H. X   3.50" L.
BOX WEIGHT:     .02 LBS.
---
Share this Product