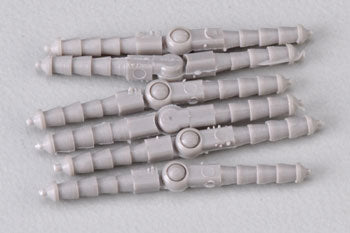 ROB
1/2A HINGE POINTS (6) (Part # ROB305)
---
     This is a package of six 1/2A hinge points from Robart. These hinges will 
install by drilling a 1/8" hole and inserting the hinge with a drop of glue.   
No more hinge slotting! To make sure your hole is drilled in the center of the 
control surface, use Robart's Hinge Point Drill Jig (ROBR1319). This hinge is  
suitable for most small aircraft applications and details on scale models like 
hinging doors. A package of 15 is also available (ROBQ2506).                   
 
BOX DIMENSIONS:    2.88" W. X    .13" H. X   3.00" L.
BOX WEIGHT:     .01 LBS.
---
Share this Product